Having lived in Germany for a year now, there are not many things I miss about home. In fact, I absolutely love living in Frankfurt, Germany. Quality of life is so much better in Europe, including higher standards of food, abundance of amazing wines to drink at festival after festival, weekend trips around Europe, and a much lower cost of living. However, watching American sports, American football in particular, is something I really miss. The Superbowl in particular, is a time of the year that I really miss. The parties with all your friends, drinks, food etc. is something that I always looked forward to.
So whether you're visiting Germany in February or an expat like myself, what is one to do if one wants to watch the big game?
American Football in Germany
---
Soccer is by far the most popular sport in Germany. The German Bundesliga is famous and watching games at my local Eintracht Frankfurt stadium has been quite fun. Soccer will never be dethroned as the most popular sport in Germany, especially as the National team consistently plays so well.
Surprisingly, American football has actually picked up in popularity quite a bit in recent years. There are surprisingly lots of local fans, way more than I thought. Some even follow a certain team and actually read up on the latest news associated with their team. How a German guy randomly picks the 49ers as their team of choice is beyond me, but there is a following nonetheless. I was quite surprised as having lived in South Africa, it seemed like there were very few fans there. Perhaps this is because rugby is the main sport there and is quite similar to American football. Nevertheless, that did not stop me from watching my Seahawks dominate the Broncos at 1am with my two South African friends that were keen to watch it with me at my apartment.
Finally, there is an actual Football league in Germany called the GFL (German Football League). I've not heard much about it and don't know many Germans that watch it but it is definitely there.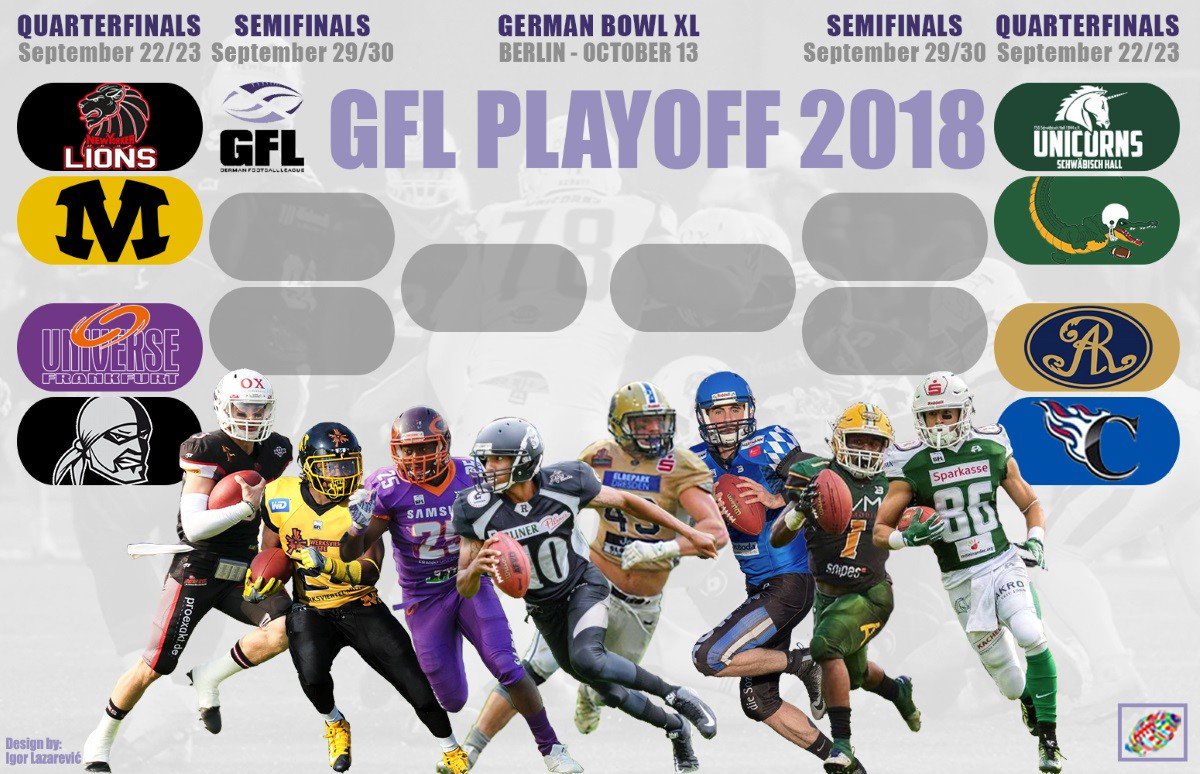 More Americans live in Germany
There are a lot of Americans that live in Germany. Wiesbaden has a huge US military presence so you can expect lots of expats that are keen to watch Football which then trickles down to the locals. Also, unlike South Africa, Rugby is not a big sport in Germany whatsoever and therefore there is no "Rugby is a man's sport, and football is for the weak" type arguments being made. In fact, there used to even be a semi-pro European football league but no longer exists.
How to watch Football and The Superbowl in Germany
---
In recent years, it is very easy to watch the Superbowl in Germany. There are many streaming services that you can use as well as watching it on the local TV.
As Germany is 6 hours ahead, the game will start at 12:30am, and end around 5am. This is a serious commitment and a surefire way of ending the following day before it even starts! Thankfully, we get 30 days of vacation here so it evens out nicely.
Watching it on Cable
If you don't want any trouble, just turn to the SAT 1 channel in German cable TV. they will show the game live but will not have the US commercials. I think the commentators will be in German too so this may not be your cup of tea.
DAZN
DAZN (short for THE ZONE) has been around for a few years and offers high quality streams of NFL games. It's been referred to as the Netflix of sports because you can watch all the games anytime you want. Everything is in the original commentary, and you can watch 50 regular season games, play offs, and of course the Super Bowl.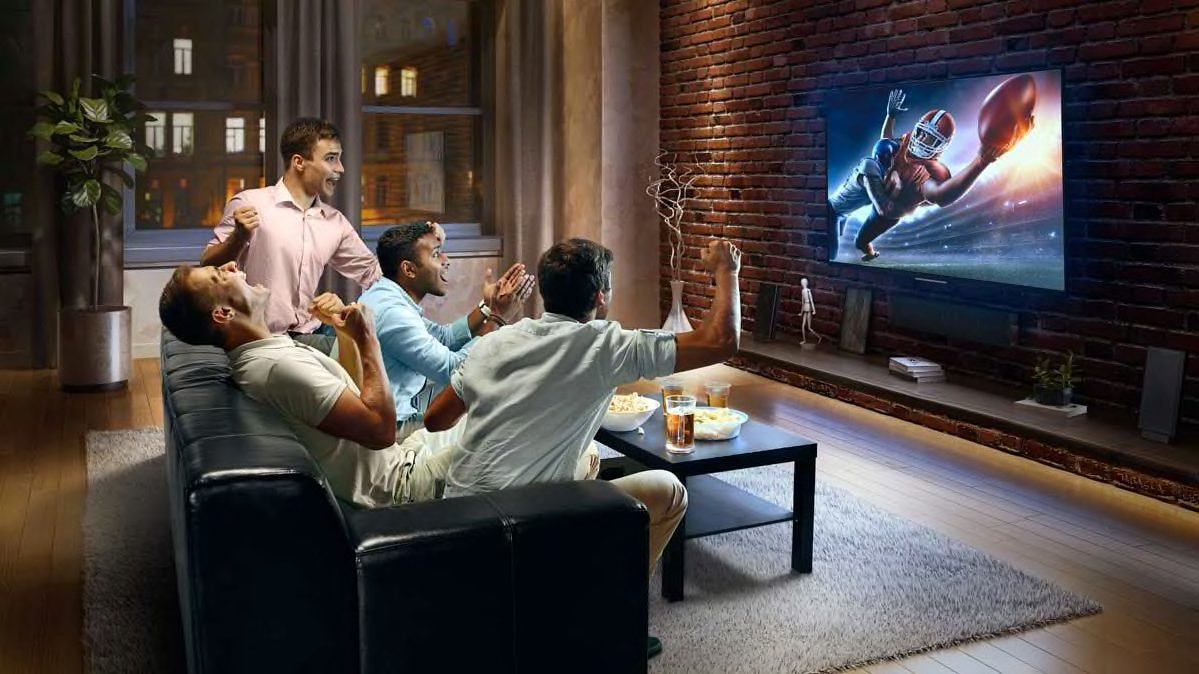 The best part of DAZN is probably their 30 day trial. It is free for 30 days, which you can essentially sign up for before the Super Bowl, watch the big game, and then cancel your subscription. Otherwise it is €10 per month. You can cancel anytime afterwards.
The NFL in livestream with the NFL Gamepass
NFL Gamepass is a great option for those that want no shady stuff and straight to business. It is the official streaming app from NFL. You can buy a yearly pass to watch all the games for €30 for the entire season. You can watch games live, or watch them at a later time. All games have US broadcast and commercials.
You can even buy the Superbowl only package for just €9 which is probably what I will do depending on who makes it into the Superbowl.
Reddit NFL Streams
Reddit streams used to be my favorite way to watch American sports. They had streams for all the American sports like NFL, College football, NBA, NCAA etc. I would just play it on my PC and then use Google Chromecast to send it to my TV (or just an old school HDMI cable). Reddit has since stopped allowing streams like this (big surprise?) so what are the alternatives?
The fine folk over at Reddit have since moved full time to NFL Bite, which is a site set up specifically to stream NFL games. The best part of this is they are streaming from the US channels so you'll get all your commercials which are of course key to any Superbowl watch party.
The only thing with this option is you have to watch it live so if you were planning to host a viewing party the Monday afterwards, this is not the option for you.
Use a VPN to watch it
If you're reading this, there's a good chance you're American and perhaps still have a subscription to NFL Red Zone or some sort of cable service stateside. If not yourself, then at last you know a friend that does. These never work in Germany because of IP locations.
Simply use a VPN to sort out the issue. I've had good luck with NordVPN and ExpressVPN in the past, especially to watch things like HBO and Prime Video.
Where to watch the game live?
---
If you don't feel like watching it at home by your lonesome, don't worry there are many options to watch it live. Unsurprisingly, given the amount of US expats and German fans, the big German cities will have multiple bars where you can watch the big game.
If you're living in Germany in any city and know of a place showcasing the big game, please leave a comment so other people can know where to go!
Watching the Superbowl in Frankfurt
As I live in Frankfurt, I know for a fact there are a bunch of places that showcase the game. These bars are actually open all night on that Sunday. Unlike London where they stop serving booze at an ungodly early hour, these pubs in Germany will liquor you up all night. Some of them even have American themed football foods like wings, ribs etc.
Sam Sports Bar – Innenstadt,Schäfergasse 27, 60313 Frankfurt am Main
O'Reilly's Irish Pub – Bahnhofsviertel – Am Hauptbahnhof 4, 60329 Frankfurt am Main,
Waxy's Irish Pub – Hauptwache, Taubenstraße 11, 60313 Frankfurt am Main
Watching the Superbowl in Munich
The Feuerberg Restaurant in Munich has free admission to watch the game on the big screen projector. For $15.90 you can have access to their American style buffet that includes all the staples of a good football party- ribs, wings, chips and salsa, etc.
Watching the Superbowl in Berlin
Kult Fabrik in Berlin had nearly a thousand people watch the game last year, and this year should be just as fun. The â'8 cover charge gets you a free beer as well as the chance to watch the game on a 40sq meter projection of the American broadcast, so if you love the commercials, you won't miss out. If you have a group of 8, â'80 will get you your own table, 6 liters of beer, and 8 hotdogs.
Continue Reading: