If you're chasing after fairy tale villages and impossibly dramatic landscapes in Europe, look no further than Switzerland's very own real life fairy tale. Lauterbrunnen, located deep in the swiss alps will satisfy every childhood and adulthood craving you have to be in a place that defy's reality.
The charming Swiss village is located in a valley sandwiched between monstrous mountains and forests. Its claim to fame is without a doubt the waterfalls thundering down an astonishing 300 meters from the Jungfrau mountain range. To say it is picturesque would be an understatement!
You aren't the only one living out their fairy tale dreams either. Lauterbrunnen's waterfalls have inspired numerous writers and poets. J.R.R Tolkien used this place as the inspiration to create the fictional kingdom of Rivendell. This village has also appeared in numerous Hollywood and Bollywood movies because why go through the trouble of CGI when you have this magical place so readily available?
How to get to Lauterbrunnen
---
Lauterbrunnen is located in the center of Switzerland about 20 minute south of Interlaken. It can be reached quite easily from just about anywhere in Switzerland. I visited Lauterbrunnen on my drive home from Lake Como to Frankfurt. It was right in the middle and was not that much of a detour to stay the night.
While I'd recommend you to stay at least the night (maybe two if you have time), it can easily be done as a day trip from most towns. If you have a car (which is what I'd recommend), then it's a quick 2h drive from Geneva or Zurich to Lauterbrunnen through some stunning scenery.
Visiting Lauterbrunnen by Train
There is a train station in Lauterbrunnen that drops you off right in the town center and you can walk to the waterfalls in 20 minutes.
By train, look for the train routes to Interlaken which can be easily reached from Geneva, Zurich, Basel, Lucerne, Bern etc. From Interlaken, take the Bernese Oberland Railway that runs regularly between Interlaken and Lauterbrunnen/Grindewald (roughly 20 minutes).
In total, from Zurich it will be about 2.5 hours and from Geneva about 3.5 hours. Not a short trip, but if you have to see these waterfalls, it's totally doable!
Where to stay
---
As we visited in June during Coronavirus times, there was an incredible amount of vacant rooms available where. As you'd expect, Switzerland is expensive and Lauterbrunnen being the tourist attraction that it is, means you can expect to pay even more. Thankfully, the absence of American and Asian tourists meant I could easily find rooms for under 150 CHF.
Staying at Hotel Oberland
After some digging around, I decided to book Hotel Oberland which is on the main road with views of the waterfall. To be honest, the town is so small and the waterfall so huge that you will pretty much have views no matter where you go.
I booked a room at Hotel Oberland for well under market prices due to COVID-19. We even got one of the best rooms in the house with up close in your face views of the waterfalls from our bedroom! The owner, Steven, was very nice and made us feel like home. Highly recommend this place!
Other places to stay
Valley Hostel: For cheaper accommodations, there are a few hostels in the town which I wouldn't have expected to see in Switzerland.
Breathtaking View Apartment: This apartment is located literally facing the waterfalls. I'm pretty sure I walked by it a few times and it would be just absolutely incredible.
Where to eat in Lauterbrunnen
While I was here for only one night, I made sure to eat as much Swiss food as I can. In which case it is the famous fondue. Many restaurants serve fondue in the town using the finest alpine cheese of the area. I decided to also eat at Hotel Oberland as they were one of the only restaurants open during COVID. The fondue was absolutely delicious as expected.
I also tried the Swiss rosti which is like a giant breakfast hash brown. It's chopped up potatoes covered in Raclette cheese, a fried egg, and bacon strips. It was enough to feed three people and way too much cheese for the average man!
If you want to get drinks or coffee with the most epic view of the waterfall, then look no further than Hotel Schutzen.
The best viewpoints of Lauterbrunnen
---
As you'd imagine, the whole village is just one big stunning viewpoint. The towering mountains and quaint Swiss houses make every picture a good picture.
Just walk around the village for 30 minutes and the best viewpoint will be the one you find!
However, I must admit that I only heard of this village from a picture I saw on Instagram which just blew my mind. Ever since that picture, I knew I had to visit Lauterbrunnen at some point, especially since I live so close by in Germany.
This viewpoint is located just in front of Chalet Pironnet and has a small footpath that meanders through the fields leading to the town's beautiful church. You can see all the mountains clearly with the iconic Staubach waterfalls front and center. It is an incredibly picturesque place to be.
There's also a bench here that I would just sit at every morning watching the sun rise and breathing in that fresh alpine air. It's complete bliss what can I say!
Hike to the base of the Staubbach waterfall
---
Without a doubt, the first thing you'll notice about Lauterbrunnen is the impressive waterfall that can be seen from every corner of the town. At 297 uninterrupted meters, it is one of the tallest waterfalls in Europe. While not as big as say Victoria Falls in Zimbabwe, it is without a doubt one of the most picturesque waterfalls I've seen.
The water free falls off the cliffs of the Jungfrau and showers the ground with an endless mist. On a windy day, you can feel the mist from far away!
One of the best things to do in this town is to walk to the base of the waterfall to get a feel its power. Just walk towards the waterfalls past the cemetary and you will see a of stairs leading up the waterfall.
Climb these stairs which afford some incredible views of the neighboring valley before walking through a tunnel and to more stairs inside the mountain. It's wet here because you're literally inside the waterfall at this point so watch your step and do not wear Converse sneakers like me. It's a short walk but you will pretty much be right underneath the waterfall. Simply amazing!
Day Trip ideas from Lauterbrunnen
---
Lauterbrunnen itself is a very small town and you could see everything you need in a few hours. Of course, you could just spend the entire day watching the Staubbach waterfall crash back to Earth but that's not for everyone. Thankfully, Lauterbrunnen is located in one of the most scenic and active areas in the world. There are no shortage of hikes, mountain biking and adrenaline activities for you to do.
Hike literally anywhere
Jungfraujoch (Top of Europe):
If you're into breathtaking mountain views, you will love a trip to Jungfraujoch, which is the highest train station in Europe. The Jungfraujoch experience begins from the minute you step into the cogwheel train and begin the ascent of 3,400 meters. The views from the train are nothing short of breathtaking, and there are fun activities at the Top of Europe for both singles, families and kids.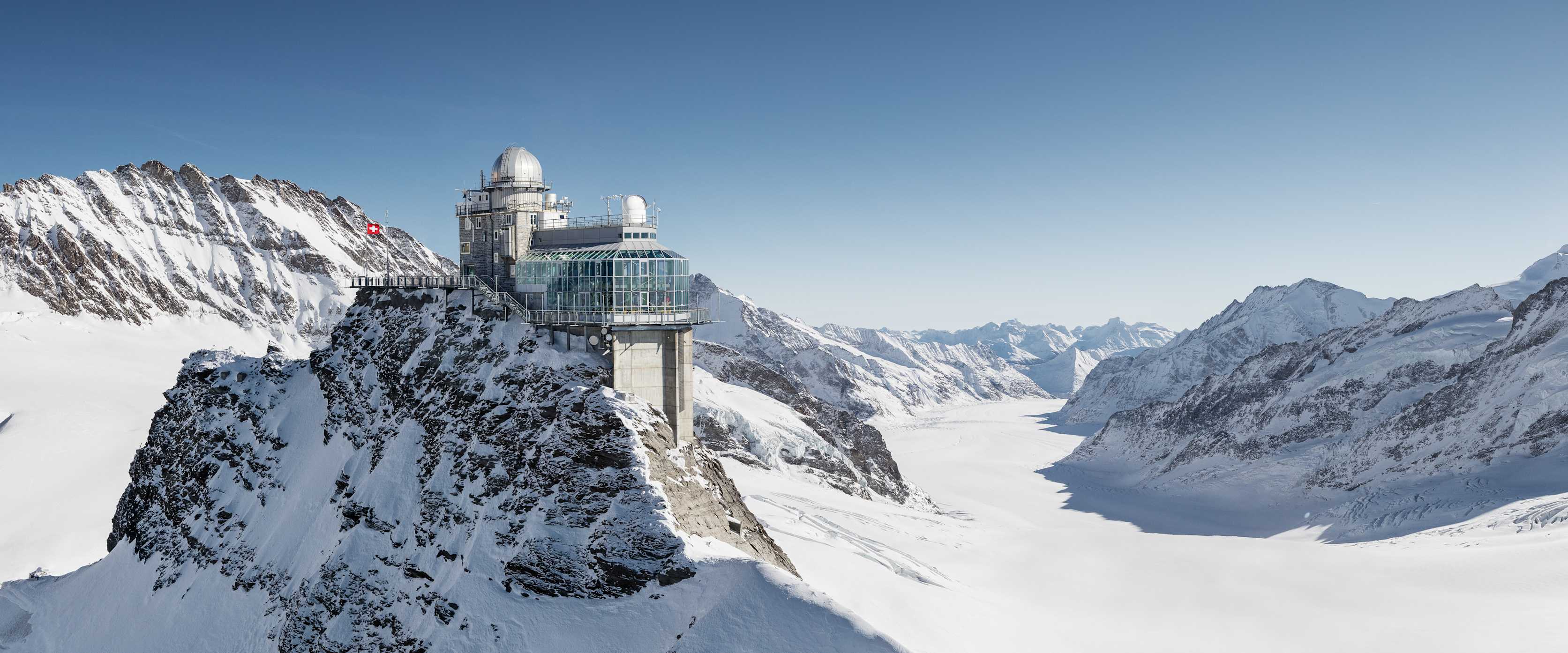 Helicopter Tour
What better way to see the alps than by helicopter? You can book a helicopter tour from Lauterbrunnen that you all over depending on how much money you want to pay. It's Switzerland so it's not cheap. Expect to pay 200-300 CHF per person!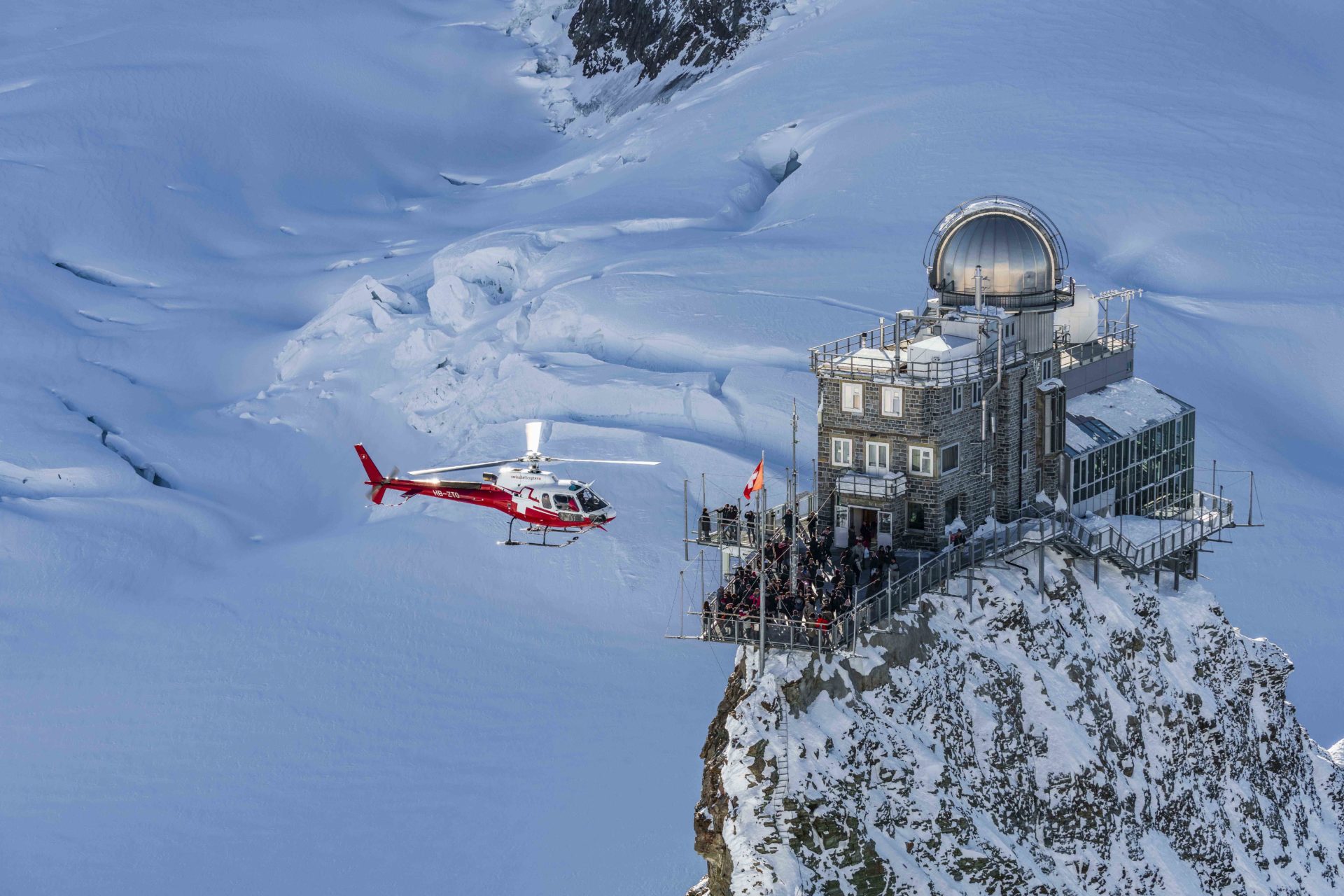 Paragliding
If I had more time, I would definitely come back and do paragliding (although I'm not sure if this is still a thing during COVID times?). I loved my paragliding experience in Oludeniz, Turkey and a jump off the Jungfrau in Grindelwald would be so epic.
Continue Reading: