Indonesia is the biggest and possibly the most beautiful archipelago in the whole world. With its perfect combination of different cultures, traditions, nature, and ways of life, with every island you've visited, you'll feel like you were to completely different countries. 
Going on an Indonesian island cruise is the best way to explore this remote country. It allows one to see and experience everything the scattered lands have to offer by visiting places that are not accessible by land. Everyone should put Indonesia on top of the travel bucket list as it is mesmerizing, a true natural gem worth exploring. 
Islands you should visit in Indonesia
---
There are over 3000 inhabited islands in Indonesia. You cannot possibly visit all of them, so unfortunately you need to narrow down your list. 
Komodo island
Have you ever heard of the Komodo dragon? It's one of the world's largest lizards that live on Komodo island. The park where it currently resides is well protected and tourists from all over the world come to see it in real life. But, there are other activities that you can do on the island. For example, you can always go for a hike and find great hidden, intimate places where you can stop and relax a bit before returning to your group or the residence where you're staying. Swimming, diving, and snorkeling are also available on the list.
Komodo is also home to some of the best scuba diving in the world. It is famous for its Manta rays that come here in large numbers to feast on the abundance of plankton. Aside from that, the coral reefs and fish density is among the highest in the word.
Another thing that makes the island unique is the active volcano that is located here. Its last eruption was in 2010. The island is really exciting and it offers a lot to tourists who come to visit all year round. If you ever get the chance, why don't you do a quick pit stop here? 
Bali 
Sounds cliche, but Bali is one of the best destinations for the perfect vacation or a romantic getaway. In summer it's one of the top destinations for tourists and couples, so it can get pretty crowded. Once you set foot on the sandy beach, you will realize what we're talking about. Bali is heaven on earth. 
It has many long beaches perfect for relaxing and suntanning, but you can also swim in the crystal clear waters. You will spend great days and you'll be out all the time. At night you can set up a bonfire and just spend some time with the people around you. You can also explore the island since it has many hidden gems. 
The Gili islands 
It is a group of three small islands that are actually really close to each other, but in terms of lifestyle, they are worlds apart. The biggest one of them all is Gili Trawangan. It is also the most modern one of them all, with a pretty active and exciting nightlife. The second one, right next to this one is  Gili Meno, which is a paradise for all adrenaline-seekers out there. You can go skydiving, swimming, snorkeling, diving, and hiking all day long. Gili Air is the smallest one of them all and it is the perfect romantic getaway spot for couples who seek a bit of intimacy, far away from the crowded cities.
Even though the islands are different from each other, tourists can visit them in one day, because they are close to one another, and a simple boat can take you from one island to the next. But if given the chance, try staying longer to get to experience all that the Gili islands have to offer. 
Flores 
In Spanish it translates to flowers. We all know that flowers are beautiful, and so is this little island. It has a lot to offer in terms of adventure, but if you're seeking a beautiful sight, then Flores is the right destination for you. It has Kelimutu Lake, and if you think that the pics of it are beautiful, just wait till you see it in real life. 
Another thing that makes Flores different from the rest is the culture and tradition. The overall way of life of the people is unique and different. If you have at least a couple of days, if not more, you can stay with the locals and live with them for a certain period. You will basically eat, sleep and work with them while learning about the culture at the same time. It is a once-in-a-lifetime experience. 
The Spice Islands
Located on the coast of New Guinea, the Spice Islands have a lot to offer, both in culture and flavor! They are the home of many spices that we regularly use, such as nutmeg, cloves, pepper, and mace. They do sound familiar once we put them this way, don't they?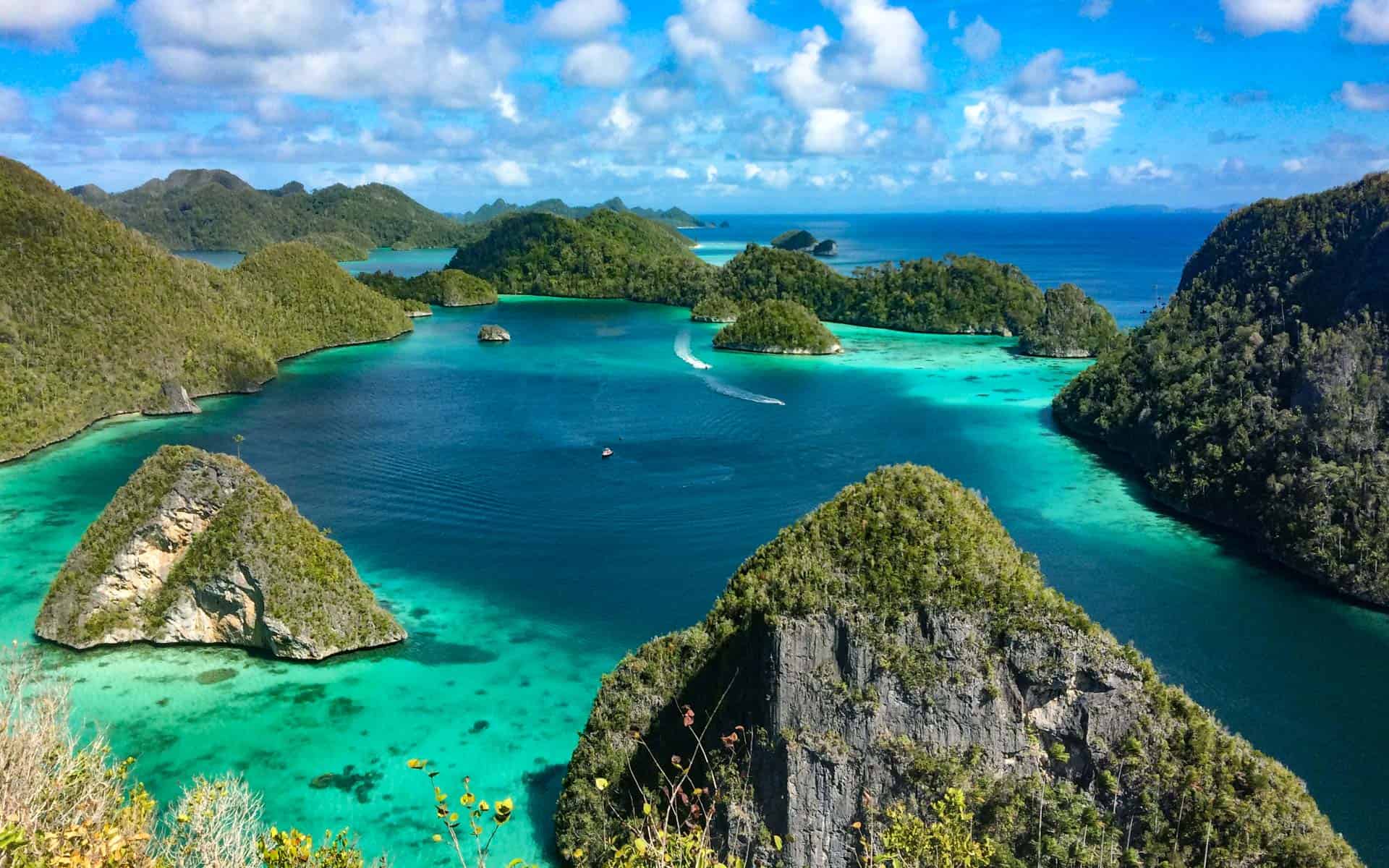 The spice islands are home to many people. There is a diversity in cultures, languages, religions, and traditions, and yet, the people are friendly and cooperate together. Their way of life makes them a human-sized magnet for tourists, who are eager to learn more about all of those cultures. 
Continue Reading: