Another year, another round of credit cards to travel with. 2018 was a very active year for the credit card world with loads of new cards, changes to loyalty programs, and big sign on bonuses. I managed to snag a few of them as I do.
I spent a lot of points in 2018 with dive trips to Turks and Caicos, the Blue Hole in Belize, a few weeks in Europe, kitesurfing in Morocco, and an epic two week trip to the Maldives where I stayed at the wonderful Park Hyatt Hadahaa on points, as well as an unforgettable week long Maldives dive liveaboard. We ended that trip with a business class flight on Qatar's Qsuites from Male to New York. I ended the year with a nice road trip through Mexico (but flights to Mexico are dirt cheap nowadays).
Moving abroad to Europe
---
At the beginning of 2019, I moved for work purposes from New York to Europe! Specifically Germany. Outside of all the travels I will inevitably do around Europe, the main reason I highlight this is because Europe, and moreso Germany, has absolutely zero credit card game. There is no concept of points and really no concept of personal debt that is imbued into the minds of Americans.
Of course, I only play with credit cards to get free stuff, and don't indulge myself in taking on excessive debt. This means that I will somehow need to keep my credit card applications going from another country. Thankfully, most high reward credit cards do not have any FX fees, so I can still spend money in Europe to meet the minimum requirements for sign on bonuses.
I plan to solely use my US credit cards while in Europe, specifically the Chase Sapphire Reserve as it gives 3x on dining and travel world wide. More details on this in a later post once I've settled into life in Europe.
Thankfully the flights within Europe are very cheap and crazy sub €100 can be regularly found. I don't plan to use my points for booking flights within Europe but will save them for business class/long haul flights in the future. 
Summary of the past year's credit card activity
---
All in all, as of the end of March 2019, I have 19 active credit cards. I applied for 8 new credit cards cards in 2018, and have canceled 7. Those not familiar with credit cards might ask, how is your credit score not complete crap at this point?
Read this post for why opening credit cards is not detrimental, and my credit score is still in the 800 range as evidenced by the below graph!
As always, I also use a Google Docs spreadsheet to track all of my credit cards which has really simplified my life. It's an imperative tool for me to really keep track of so many cards with so many annual fees.
Current Credit Card Inventory 2019
---
As of the time of writing, these are the cards I currently have opened. 
| | | | |
| --- | --- | --- | --- |
| Card Name | Annual Fee | Issuer | Keep/Cancel in next year |
| Cash Rewards | $0 | USBank | Keep |
| Spark Cash | $0 | Capital One | Keep |
| Blue Sky | $0 | American Express | Keep |
| Platinum Delta Business | $195 | American Express | Cancel |
| Platinum | $550 | American Express | Keep |
| SPG Personal | $95 | American Express | Keep |
| SPG Business | $95 | American Express | Keep |
| Blue Business Plus | $0 | American Express | Keep |
| Merrill+ Visa Signature | $0 | Bank of America | Keep |
| BankAmericard Cash | $0 | Bank of America | Keep |
| Freedom | $0 | Chase | Keep |
| Freedom Unlimited | $0 | Chase | Keep |
| Chase Marriott Business | $95 | Chase | Keep |
| Hyatt | $75 | Chase | Keep |
| Sapphire Reserve | $450 | Chase | Keep |
| AAviator Red Business | $99 | Barclaycard | Cancel |
| Jetblue Business | $99 | Barclaycard | Cancel |
| Uber Visa | $0 | Barclaycard | Keep |
Which cards I will cancel in 2019
As I've written about extensively in my travel hacking guide, the secret to travel hacking with credit card rewards is to maintain a constant flow of opening new cards, and canceling old ones. My strategy for canceling cards is largely centered around whether they have an annual fee. If they have an annual fee, do I get anything out of the card? 
For hotel credit cards like the Starwood, Marriott, Hyatt, and IHG credit cards, the answer is always a free night at a mid range hotel. These cards have annual fees <$100 so they are always worth it to me because when I need an extra night at an airport hotel, they are always more than $100. Airline credit cards are not as generous. They usually come with terrible earning potential and a free checked bag. Since I never check a bag, this annual fee is wasted on me. I always always cancel airline credit cards after I collect the bonus. 
From the table above, this means I will cancel the Barclays AAviator Red Business, Barclays Jetblue Business, and American Express Delta Platinum in 2019. 
Current Rewards Balances 2019
---
I applied for a lot of hotel credit cards in 2018 because they were giving out some ridiculous sign on bonuses. I applied and obtained a lot of AA miles as Barclaycard and Citi practically give them away. Lastly, I continue to use the Chase Sapphire Reserve because I think its 3x earnings on dining and travel, as well as what you can do with the points, still lead the industry.
AMEX has really refreshed their card portfolio in 2018 with the AMEX gold now earning 4x MR points on dining (US only however)
Using the valuations system at The Points Guy, I came up with my "estimated" dollar value. Personally, I think his valuations are too high for my purposes. However, if I decided I only ever want to fly Business and First class, his points valuation would be more accurate.
Chase Membership Rewards: 220,000 ($4,500)
American Express Membership Rewards: 240,000 ($4,600)
Marriott Points: 380,000 ($3,600)
Delta Skymiles: 240,000 ($2,900)
American Airlines: 220,000 ($3,000)
United Miles: 10,000 ($140)
Jetblue Trueblue Points: 55,000 ($700)
Hyatt Points: 15,000 ($280)
Total Dollar Value: $20,000
Getting Below Chase 5/24
What is Chase 5/24? The bane of my existence, that's what it is. The 5/24 rule is one of the most famous and strongest credit card restriction rules. It merely states that you will automatically be denied Chase credit cards if you have applied for 5 or more personal credit cards from any bank in the last 24 months. For someone like me, I hit this number in a month or two. Sadly, Chase has the best credit cards in the business with the best sign on bonuses to be had.
Business credit cards however, do not count towards this rule meaning every new business card does not add to this 5 card limit. For the last year, I've mostly only applied for business credit cards and have slowly watched as I approach 4/24. Once I reach 4/24 (4 cards in the last 24 months), I can apply for new Chase cards, whether they are personal or business. If I apply for Chase business cards however, they do not increase my counter which means I can effectively apply for as many Chase business cards as I can handle without reaching 5/24 and being auto-rejected.
As of June 2019, I will be below 5/24 for the first time since I started churning many years ago. The first order of business will be to apply for as many Chase business credit cards as I can get, and then applying for Chase personal cards. It has to be done in this order as if I applied for personal credit cards, i would then go above 5/24 and be blocked from getting personal and business cards.
New Credit Cards in 2019
---
Once I get below 5/24, which has been a struggle because I've had to watch numerous amazing deals expire during that period. I will apply for the following cards in specific order and hopefully will get all of these by the end of 2019. 
Chase Ink Preferred
Annual Fee: $95, waived for first year
Card Details: 80,000 UR Points sign on bonus, 3x on travel and various business categories

Probably the single most lucrative sign on bonus in the entire credit card space, bested only by the 100,000 point sign on bonus offered when the Chase Sapphire Reserve first came out 3 years ago. The Chase Ink Preferred has eluded me for many years because I was above the 5/24 threshold. 80,000 UR points is worth $1,200 in travel or potentially much more if transferred to airline miles and used to book business class flights.
Wondering how it's even possible to apply for a "business" credit card without a real business? I answer all of that in my post about business requirements for business cards.
Chase Ink Unlimited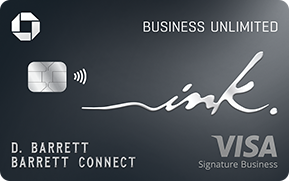 Annual Fee: $0
Card Details: 50,000 UR sign on bonus, 1.5x UR on all purchases
This card is the business version of the Chase Freedom Unlimited which I already have. Really there is no purpose to this card besides just having the massive 50k sign on bonus
Chase United Business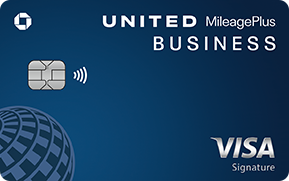 Annual Fee: $95, waived for first year
Card Details: 50,000 United miles bonus
This card was offering a ridiculous 75,000 United miles sign on bonus for a few months but because I was over 5/24, this was not possible for me. 50,000 is still an amazing amount of mile-s considering there is no AF for the first year. With 50,000 miles, I can almost fly round trip from Europe to North America on Star Alliance.
Chase Ink Cash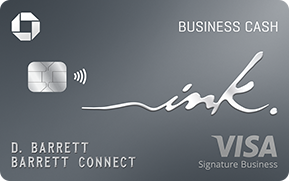 Annual Fee: $0
Card Details: 50,000 UR sign on bonus, 5x on internet, cable, and phone services
This card is the no fee version of the Chase Ink Preferred. It is another card which does not need to be used at all, but purely obtained for the huge sign on bonus. With this card, the Ink Unlimited, and the Ink Preferred, this will be an extra 200,000 Chase Ultimate Rewards points. This is equal to $3,000 worth of travel!
Chase World of Hyatt Card
Annual Fee: $95, not waived for first year
Card Details: 50,000 Hyatt Points sign on bonus, 4x on Hyatt purchases, 2x on travel and dining, 1 free Cat 1-4 hotel night per year
I'm a big fan of the Hyatt hotel chain. Their points are easy to obtain because Chase UR points transfer 1:1 with Hyatt. This means using the Chase Sapphire Reserve, I can get 3x points on dining and travel, which effectively also means 3x Hyatt points on the same categories. I find their hotels have the most value for the point. I went to one of their most coveted properties in the Maldives, the Park Hyatt Hadahaa, and staying at those amazing overwater villas was an experience I won't soon forget.
This card is not that useful as far as day to day spending as it is negated by the Chase Sapphire Reserve. However, the sign on bonus means I can have another 2 nights stay at the Park Hyatt where the simple rooms can reach $1,000 a night! Also, the annual free night at a Cat 1-4 more than outweighs the annual fee so this is a card I will keep until they change the benefits materially.
Citi Premier
Annual Fee: $95, waived for first year
Card Details: 50,000 Citi ThankYou points, 3x on travel 2x on dining
I've not applied for Citi cards for quite some time. I had the Citi Prestige card which is the premier version of the Citi Premier but canceled it after 1 year. Citi ThankYou points are in fact quite valuable. They transfer 1:1 to a lot of airlines and hotels. With the annual fee being waived for the first year, 50,000 TY points is a no brainer.
Continue Reading: