Having lived in Frankfurt, Germany for a few years, I've absolutely loved it. Germany offers a great quality of life and that brings me to my next German, Munich. The Bavarian capital. Munich is the most expensive city in Germany followed by Frankfurt and Hamburg. It is of course not similar in price to places like London or New York but prepare to spend a lot of money living in Munich nonetheless. Munich has grown to become one of the most popular cities for foreigners to move to given its traditional charms and abundance of industry.
Note that I will update this post from time to time as I become more familiar with living in Germany! If you're moving to Germany, make sure to read my other posts detailing my ex-pat life in the country.
Cost of living in Munich is the highest in Germany
---
Munich is considerably more expensive than the other cities in Germany. It's even more expensive than living in Frankfurt which I find surprising since Frankfurt is the hub of high paid white collar jobs like bankers, lawyers, consultants and the like. Munich also has large industries but not as concentrated in the higher echelon of pay as Frankfurt.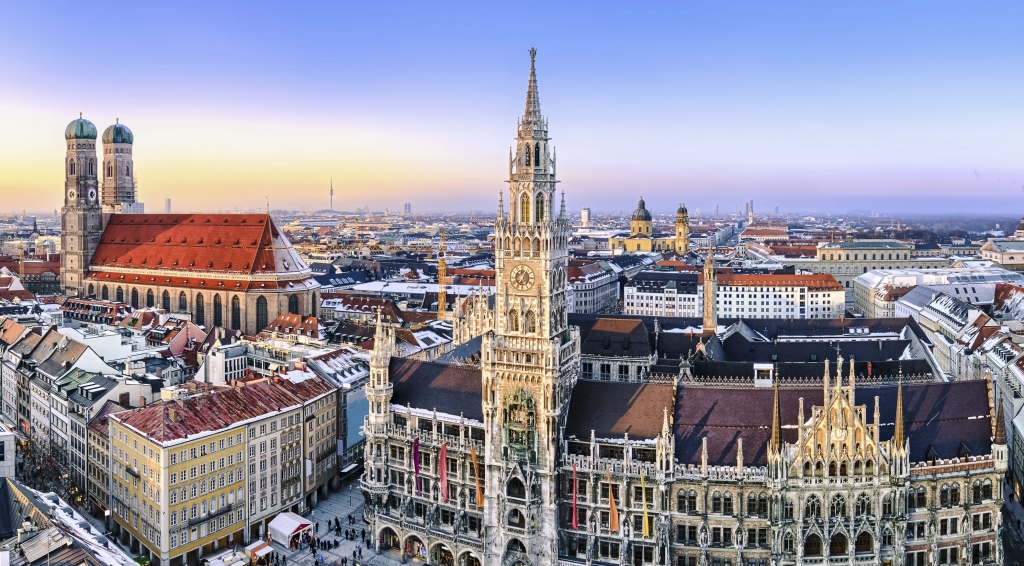 Regardless, Munich boasts the highest cost of living in Germany with the highest rents that I've seen. Bayern is known to be the wealthiest province in Germany so perhaps this has something to do with it. Regardless, I find that the cost of living in Munich outpaces the wages you can achieve. Frankfurt offers much better value for money as far as salaries vs expenses go. Perhaps Munich is just a more "normal" city where everyone struggles to pay the rent whereas Frankfurt is artificially kept low by some method.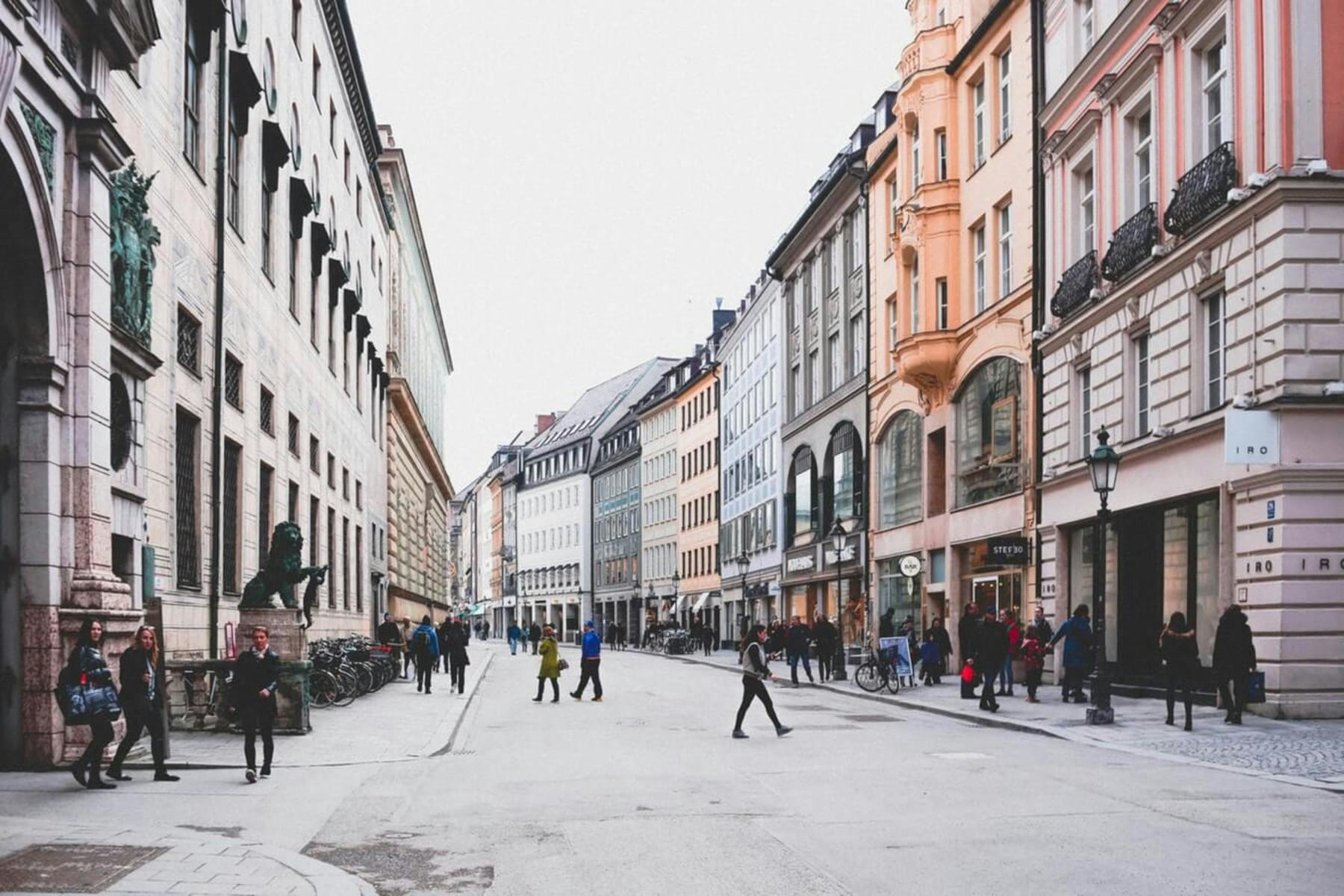 Taxation in Germany
Taxes in Germany are one of the highest in the world. The first €9,169 (or €18,338 for married couples submitting a combined return) earned each year is tax free. Any amount after that is subject to income tax. Income tax in Germany is progressive: first, income tax rates start at 14%, then they rise incrementally to 42%; last, very high income levels are taxed at 45%.
The top tax rate of 42% applies to taxable income above €55,961. Finally, for taxable income above €265,327, a 45% tax is applicable. These rates go down significantly if you're married and a single earner. You would move from Tax Class I to Tax class III which significantly reduces your tax obligations.
However, in this tax rate is income tax and social contributions. This means contributions to your state pension, health insurance, unemployment insurance, and disability insurance. I'm only familiar with South African and the United States and most of these things are paid as separate items in addition to the income taxes paid. In reality, the pure income tax portion of the German tax code is not as high as it appears.
For example, if you're earning €100,000 a year (which is an incredible salary in Germany), you are only really paying 30% in pure taxes. If you're an expat and don't plan on staying in Germany for longer than 5 years, the pension insurance line item can be refunded back to you when you leave Germany. So if you're making €100,000 a year, that €7,477 paid into your pension will be refunded to you per year. So for me, I don't even consider this as a tax but rather a forced savings account.
Inflation in Germany
Update 2022: Inflation has picked up around the world and Germany is no exception. I've definitely been able to feel the effects of inflation in day to day life in Germany but it is still nothing compared to what other countries experience, or even the United States for that matter.
Compared to living in South Africa, the inflation rate in Germany is much lower than most of the world. Inflation is somewhere between 1% and 2% over the past decade and will likely not increase more than this. Of course, living in the big cities like Frankfurt, Berlin, Munich, Hamburg, Cologne etc. you can expect inflation to be higher just because the cost of rent always increases. I don't worry about inflation in Germany like I would living in a developed country. Also, interest rates are 0% so don't expect to receive any money from your bank accounts here.
And now, onto the actual costs of living in Munich! Keep in mind that the following figures for cost of living is for one person. If you are a couple, it should be just shy of double the price. I am living with a significant other in my apartment but for simplicity sake, I am focusing on describing costs for one person as I am fully aware of how much I spend. Also, this post largely focuses on my fixed costs per month. Of course if I'm taking a trip to Malta for the weekend, these are variable costs that I do not include in this analysis.
Rent Costs In Munich- €1,500
---
Without a doubt, rent will make up the majority of your monthly expenses. Just like every major city in the world. everyone in Munich complains about the rising costs of rent. It's not super cheap to live here. If you are looking for a 1 bedroom apartment in the city center, you're looking at €1,500 a month or more (this does not include electricity either).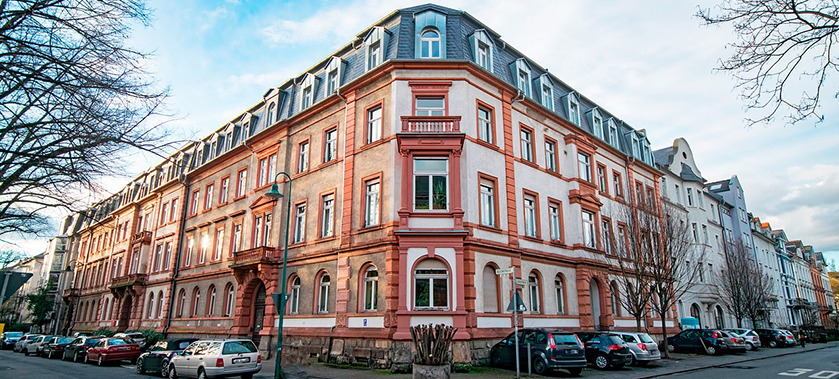 Competition for these types of units are extremely high as there's a housing shortage. If you're looking for 2 bedrooms, then you'll need to spend roughly €2,000-2,500. In general, I think apartments in the Munich city center neighborhoods average about €18-€25 per square meter and progressively cheaper as you get further away from the Innenstadt.
You'll also have to decide if you want to live in an "altbau" or a "neuebau" (old house vs new house). The old style pre-war buildings in Munich are very beautiful and representative of the beautiful German architecture that I absolutely love. You can find some absolute gem of a deal in these buildings as often times you'll find old grannies or grandpas that have owned the building for generations and are not looking to maximize profits. These buildings are generally larger and have higher ceilings.
New development in Munich will generally cost more. I think many Germans put a premium on living in newer modern buildings which I can understand but certainly do not find appealing.
The rent in Munich is certainly higher than living in Frankfurt which still baffles me as the salaries are the same, if not even lower. Munich is much higher than other big cities in Germany like Berlin or Cologne.
Furnished apartments in Munich
If you're looking for furnished apartments, the choices are slimmer in Munich than other big financial cities as most apartments are rented unfurnished. However, the apartments do exist and you can expect to pay 10-20% more on average.
Note that many apartments in Germany don't include a furnished kitchen, washer/dryer units, or built in closets. Yes, you'll need to bring your own fridge, sink, dishwasher etc! This means depending on the apartment you get, you'll be looking at more upfront costs to buy appliances you'd normally expect to be included in the apartment. Alternatively, if you're one person, you can elect to live in a WG or a flat share with roommates and you can find some very nice apartments for €600 or less.
Car and Car Insurance – €0
---
A lot of people wonder if a car is necessary in Germany. I will say it here loud and clear. If you're living and working in Frankfurt City, and do not have family you need to visit regularly in Germany, there is no reason to own a car in Frankfurt. The public transportation is absolutely fantastic and will get you anywhere reliably and fast. Frankfurt is also a tiny city and a bike is really all you'll need to get where you want to go. Any Germans reading this and disagree with me, please move to New York City for a few years and get back to me!
Cars in any country are a black hole for saving money and if you don't need it, then don't get one. The only reason to own a car in Frankfurt is if you're getting a car allowance from your company (which is very common in Germany), and they don't let you use that allowance for anything besides a car. I will vehemently argue that there is no need for a car in this city because where would you even take the car within the city? Parking is a nightmare and people like to drink here so you'll just be driving while intoxicated half the time.
Save yourself the €500/mo on a car in Frankfurt. If you really need one for a weekend trip? Just rent one from the Hauptbahnhof Avis/Budget/Enterprise etc.
However, if you are adamant about getting a car in Frankfurt, make sure to read my guide about car insurance and converting your drivers license.
Transportation in Munich – €60
---
Public transportation is absolutely fantastic in Munich. I've really enjoyed taking the U-Bahn, S-Bahn, and Trams in this city. It is reliable, clean, and comfortable. The only downside to Munich is the airport is far away. The S-Bahn from the city center takes almost 50 minutes to reach the airport. You're looking at at least 1 hour if you need to connect to these trains. This is unlike the S-Bahn in Frankfurt which woudl take me to the airport in under a half hour!
Living in Munich means you'll need to regularly catch the local Bahns. The city is a bit too spread out to make it work with just a bicycle. It's not like Berlin where everything is incredibly spread out but also not like Frankfurt which is more of a village in that regards than a proper city.
The cost of the monthly metro pass is €60. This is unlimited for as many U-Bahn and S-Bahn trips as you want. In addition to this, I also like having my own bicycle which I've rented with Swapfiets. They are a monthly bike subscription service where you get your own personal bike to use as you please. The bikes are much better than Wind or DB Call-a-bike in my opinion and the price is about the same as wind (€19 a month). Therefore, my transportation costs still stay the same as before.
Gym – €60 per month
---
I need to have a good gym wherever I am living. Munich thankfully has a plethora of high quality and affordable gym options. The main gym chains in Munich are Fitness First and Primetime fitness. There are many standalone gyms like Leo's Sports club and Evolve fitness but I generally stayed with the gyms that are closer to the city center.
Prices are very reasonable especially when compared to gyms in New York or London.
Mobile Service – €15 per month
---
In addition to home internet, cell phones are affordable in Germany. The three main providers are Telekom, Vodafone, and O2. Each offer plans in different price ranges. Telekom is the most comprehensive and most expensive with O2 normally being the cheapest. There are also lots of contractors that advertise service under their name but they just subcontract spectrum on one of the main providers.
Generally, signing up for a long term plan will ensure cheaper rates than a prepaid plan. If you are staying for at least 2 years, I would look into going with a contract vs prepaid. Data in Germany is not cheap compared to other developed countries but it won't break the bank. However, German mobile coverage is not up to par with the rest of Europe although you'll be fine living in the city.
There are countless choices but generally, you can expect to pay about €20-30 a month for unlimited or near unlimited data. If you are able to live your life on largely wifi without using much data, I've seen 3GB data packages with unlimited calling/texts for under €10. However, in this day and age, I can hardly keep my usage below 10gb a month! Note that there is are MANY different options for cellular service plans in Germany. The amount of vendors can be overwhelming actually. Depending on what your data habits are, I'd look to spend no more than €50 a month if you're going for unlimited data plans.
Electricity and heating – €80
---
Electricity is normally not included as part of the warm rent (Gesamtmiete) in Germany from my experience. You need to register with a provider yourself and pay the monthly bill. However, the apartment I'm renting just happens to have everything included in the Nebenkosten (extra costs, or the difference between the warm rent and cold rent). Electricity of course varies wildly depending on your usage but I think something like €0.5-€1 is a reasonable amount to budget for costs per month.
Wifi/TV – €20
---
Wifi and internet access in Germany is generally quite cheap. I have not had a cable subscription since 2012 because I find it pointless in today's age of HBO, Netflix, Amazon Video etc. Also, living in Germany what the hell would I even watch on German cable television? I couldn't understand anything. So knowing that, I only subscribe to an internet plan. Internet is quite cheap in Germany. You can get unlimited 100 mbps plans from 1und1, Vodafone, Telekom etc. for about €20-30 or so.
Many of these plans will give you a teaser rate for the first 6-12 months and afterwards the price will increase drastically. Most contracts require you sign up for 2 years so the trick is to just switch providers at the end of your 2 years to go onto another package with "teaser rates".
There is also a separate fee that every household in Germany must pay if you are planning on having any sort of cable TV or internet subscription called the Rundfunkbeitrag. I'm not sure what or why it exists but it is the rule. This is €18 per household every month. There is no getting around it. If you want internet, you need to pay this on top of whatever the internet costs.
Food/Entertainment in Munich – €1,000 – €1,500
---
This is definitely the largest expense after rent. I'm not a fan of cooking because there's just not enough time in the day and grocery stores are completely closed on Sundays in Germany! I largely pick food up and enjoy eating out. Eating out in Munich is quite affordable given what the salaries are. There are loads of restaurants serving all different types of food at all price ranges.
I will admit this number is quite high, especially for German standards. People would be shocked if I told them how much I spend on eating out but I guess it is just something I'm okay with because I just can't be bothered cooking every day. Food and alcohol prices are very reasonable in Frankfurt with respect to salaries and other costs. Alcohol especially is affordable at restaurants.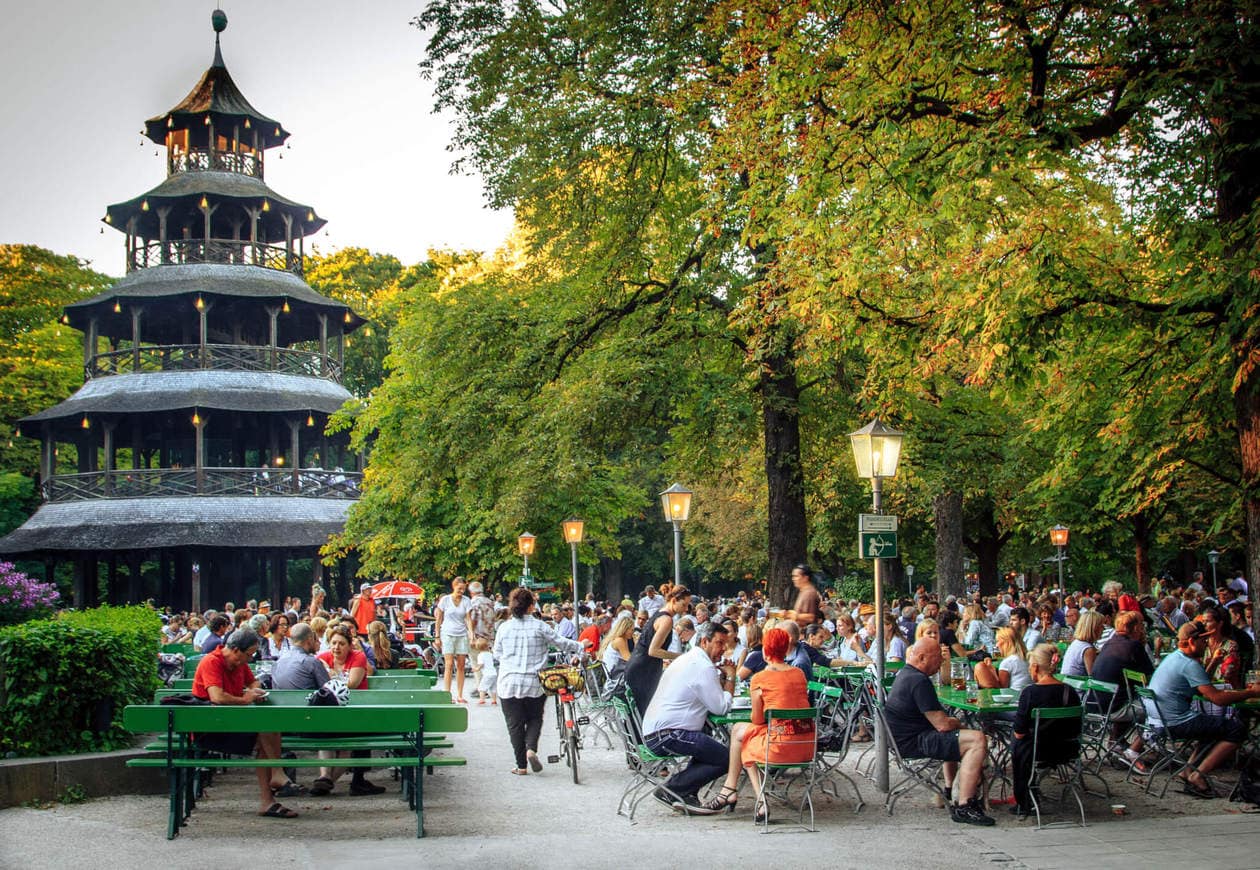 Beer gardens are a way of life in Munich and you can expect to visit many outdoor and indoor German restaurants/bars while living in Munich. A traditional mas, or a 1L beer that is famous in Oktoberfest will set you back about €8-10. You won't need many more of these on a regular basis (of course many more at Oktoberfest).
Food prices are also quite reasonable and you can expect to pay €10-20 for a main dish at a solid restaurant. More casual places without waiter service like one of the hundred Thai/Vietnamese restaurants in the city, you can expect to pay under €10 for delicious food.There are many grocery stores in Munich with the biggest being Rewe and Aldi. Prices are pretty normal I think although I've not done much grocery shopping. Most German's probably spend considerably less than the €1,000-1,250 that I spend on food and entertainment by buying groceries so you could probably half my number if necessary.
Adding It All Up – Munich Cost of living
---
Rent and Electricity: €950 Car: €0 Gym: €60 Internet: €50 / 2 = €25 Cellphone: €25 Transportation" €40 Food/Entertainment: €1,000 – €1,250
---
= €2,100 – €2,350 per month for all regular expenses Obviously there are just random things every month you end up paying for but this about sums up the must pay expenses of my life in Germany so far. So what happens to the rest of the money? Life in Germany is pretty good. Costs are reasonable and all the social benefits you need in life are provided as part of your taxes. I have lots of plans to travel the country which is where all my savings will go. The only thing I could ask for is better weather!
What do things cost?
---
What do most things cost here? Well it's entirely dependent on where you are and which type of establishments you frequent in Frankfurt. However, here is a very rough idea of what costs you can expect to have in the city.
Beer: €4-5
Glass of Wine: €5-7
Shot of non top shelf liquor: €5-6
300g Fillet at steakhouse: €30
Schnitzel at a German restaurant: €12-17
Cinema Ticket: €13
Taxi ride from Airport to the city center: €50
Continue Reading: