One of the first things I did when landing in Athens for my digital nomad stay was go on the hunt for gyms. Unfortunately, my search was not so fruitful. Athens is a terrible city for gyms with few offerings of mostly mediocre quality gyms. Compared to other cities I've lived and worked in like Tbilisi or even Bali, Athens really falls behind for a major metropolis.
I managed to find a few gyms that were "Acceptable" for my tastes which might be different than yours so make sure to leave a comment if this list offends you!
Note that these prices below will be as of late 2021. If you are visiting in subsequent years, expect prices to increase. Sometimes they could be running one time promos if you're lucky.
I spent quite some time living in Athens and traveling through Greece. Make sure to read all my Greece related posts if you are keen to live in Greece as a digital nomad or simply travel around this beautiful country!
Gym Culture in Greece
---
The gym culture in Greece is quite strong. I found that people here liked to exercise and cared about their looks. Perhaps that is just a big city thing but it is what it is.
Greece does provide some of the most protein heavy foods I've ever encountered which makes for a good workout diet. You can get a stick of chicken souvlaki for €1.50-€2.00 which probably packs 25g of protein each. Throw in three of these sticks and a Greek salad and you have an amazing keto diet with little saturated fat and loads of vitamins. Not to mention souvlaki is delicious!
I regularly worked out and then proceeded to chow 3 sticks of chicken or pork (or both) souvlaki with a delicious Greek salad. I think it is one of the best post workout meals you can have.
Pricing structure of gyms in Greece
Gyms in Athens function pretty similarly to most other gyms I've seen around the world. Most gyms come with a monthly subscription price but discounts are given if you sign up for a longer membership.
Most gyms also offer weekly memberships for those on short term visits. These prices are generally much higher than paying by the month.
Many of the gyms also have daily passes but these are generally quite expensive €10+.
Holmes Place
---
Holmes Place is the most popular gym and the one I was recommended most by people. It's located very centrally in the Monastiraki district. The gym itself offers an abundance of treadmills, weights area, and machines. It is also one of the only gyms in Athens with that "premium" vibe. I wouldn't say it is on par at all with gyms like Equinox or Virgin Active but it is as close as it gets in Athens.
There is also a large swimming pool in the basement of the Holmes Place for those looking to swim laps. The pool is 25m so it is a solid size for a city center gym.
Other than this, I really was underwhelmed with Holmes Place. The weights area is very small with few weights, low ceilings, and old-ish equipment. Given that Holmes Place is one of the only gyms in the city center and of decent quality, the gym gets psycho packed during rush hours. It's not enjoyable at all to change in the small changing rooms.
Nevertheless, if you're looking for a gym in Athens center, this is one of your only options! As well, if you're looking for a gym that gives off that "premium" and trendy vibe, this is your only option in Athens. I don't think the gym is nice or special at all but unfortunately this is it!
Location: Βουκουρεστίου 4 & Σταδίου 1ος Όροφος Εμπορικό Κέντρο "City Link, Athina 105 64
Price for Gym: €50 for 1 week, €100 for a month, €800-1000 per year
Photos of Holmes Place
Bodyshape
---
Bodyshape is located just north of the city center. It is not as large or have much of a vibe compared to Holmes Place. It features a small space with few machines, benches, squat racks, etc. on the ground floor. The basement has dumbbells, equipment for a chest-supported dumbbell row, and a few ab machines.
The gym overall is very average. The space is small and the ceilings low as was the case with every other gym in Athens. There is nothing special about this place and overall I was not so impressed. If you're staying in the area, this is a good gym purely out of convenience.
Location: Psaron 38, Athina 104 38
Price for Gym: €10 for 1 day, €50 for a month
Photos of Bodyshape
Pagratio Gym
---
Pagratio Gym is probably the next best option after Holme's Place when it comes to a decent looking gym. Located about 20 minutes walking from the city center, Pagratio gym is small but packs a lot of gym equipment into its space. The equipment is new-ish with plenty of bench racks, machines, and dumbbells. The gym also features a small functional training area, pilates studio, and a spinning room. In the summers they also do outdoor classes on their rooftop.
The gym is overall still quite small but it didn't get very busy the few times I visited. It's not a premium feeling gym by any means and the prices are not that cheap either. Nevertheless, this is a good option if you're staying in the neighborhood and want something simple.
Location: Imittou 190, Athina 116 36
Price for Gym: €10 for 1 day, €30 for one week, €60 for one month, €150 for three months
Yava Fitness
---
Yava gym is one of the big chains of gyms throughout Athens and Greece. There are a bunch of locations around Athens including a location near the city center that I went to.
I was not impressed with Yava fitness at all. The equipment is old and the facility just looks worn. There is not that much equipment here and being close to the city center means it's a complete cluster F during busy times.
I definitely do not recommend this gym at all. The locations in other neighborhoods might be better and at least provide more space for your workout. However, I was not able to visit those during my stay.
This place is much cheaper however.
Location:  Ippokratous 22, Athina 106 80
Price for Yava Fitness: €50 for three months
Golden Gym
---
Not to be confused with Gold's Gym, Golden Gym is another big chain of gyms in Athens and Greece. They offer many locations in Athens with a central location about 20 minutes north of Monastiraki. This was the only location I went to so I can't speak for the other locations in the city.
Overall, Golden Gym is slightly better than the other gyms I've seen and not as good as Holmes Place. The gym is a little bigger in size with lots of machines, weights, and dumbbells to get your workout going.
I worked out here for a few weeks and enjoyed my experience enough but it definitely is nothing special.
Location: Kipselis 32 · 21 0884 6410
Price for Gym: €10 for 1 day, €40 for 2 weeks €50 for one month, cheaper prices the longer your membership length is
Mega Gym
---
Mega Gym is exactly as the name suggests, mega sized. It is the only gym I could find in Athens that provides a large open space that looks like a modern style gym. The gym has loads of modern equipment and plenty of space for you to work out in which was a big problem in the tiny gyms of Athens.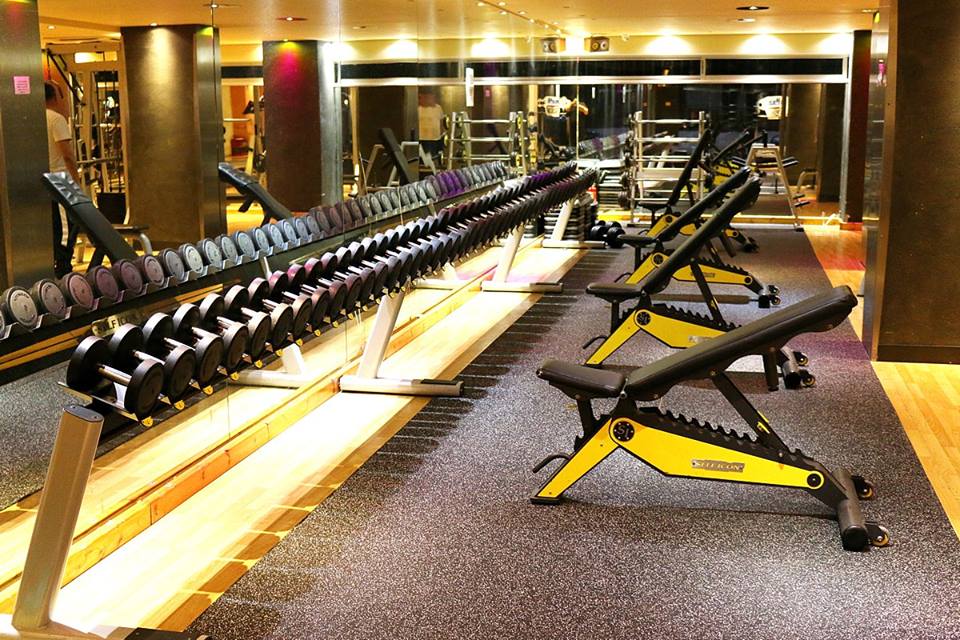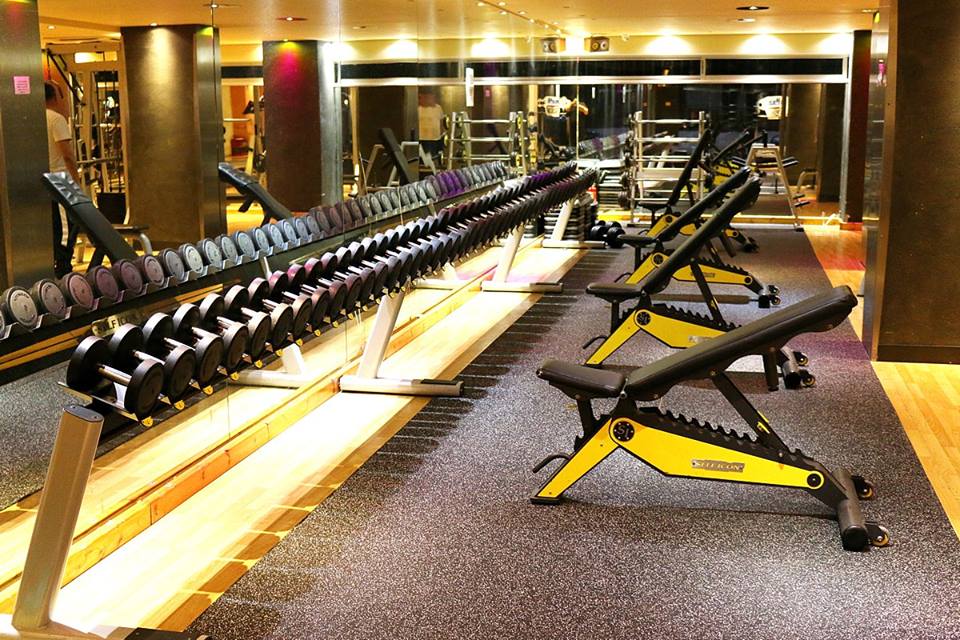 The only problem with Mega Gym is that it is not near to the city center. You'll need to take the metro 30 minutes or more depending on your home in order to come here. I never
Address of gym: Leof. Mesogeion 412, Ag. Paraskevi 153 42
Terrible Gym options in Athens
---
In summary, the gyms in Athens are quite mediocre. They are small, old, and generally just pretty low quality gyms all around. The prices aren't particularly cheap either especially for the low quality of service and equipment that you get.
This list of course does not include fitness studios specializing in CrossFit or other workout classes but I was able to find plenty of CrossFit studios around if that is your thing.
If you live in Athens or know of any gyms I left off the list, please leave a comment so others can have a better experience!
Continue Reading: